WYNN BULLOCK: REVELATIONS
High Museum of Art, Atlanta, Georgia,
June 14, 2014–January 18, 2015
OPENING FESTIVITIES AT THE HIGH
JUNE 2014
On the evening of June 19, 2014, the High Museum hosted a pair of opening events for the Wynn Bullock: Revelations exhibition.
The first was an engaging presentation by Chris Johnson, professor of photography at the California College of Art in Oakland, CA. As mentee, colleague, and friend during the last few years of Wynn's life, Chris related in pictures and words the moving story of their meeting in 1973 and the profound, transformative ways in which Wynn and his legacy have influenced Chris's life. The Museum's Hill Auditorium was filled with an appreciative audience that included about 30 of Wynn's family members and friends who came from all over the country to celebrate the opening of the show.
Immediately following the talk, a wine reception was held in the exhibition galleries. One of the servers was overheard exclaiming, "Look at this room…. It's filled with light and love!" Then she added, "It's not just the people here, it's those pictures on the walls, too!"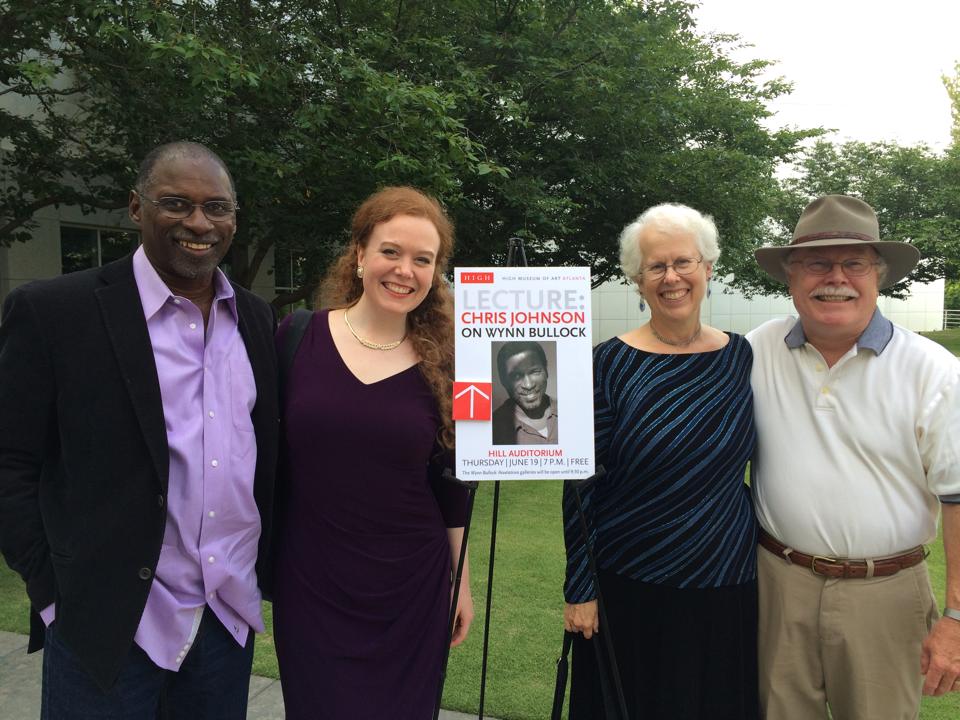 Chris Johnson with Wynn's daughter Lynne Harrington-Bullock,
her husband Gil and their daughter Morgan.
View the Opening Events Photo Album
Page One Page Two
Return to the Photo Album Index Page