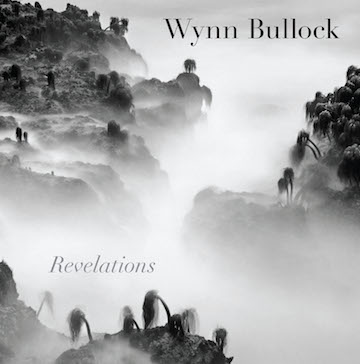 Wynn Bullock: Revelations
According to High Museum curator Brett Abbott, Wynn is one of the most significant photographers of the mid-twentieth century. A close friend of influential West Coast artists Ansel Adams and Edward Weston and a contemporary of Minor white and Frederick Sommer, Brett writes that Wynn's work was marked by a distinct interest in experimentation, abstraction and philosophical exploration. His photography received early recognition in 1941, when the Los Angeles County Museum of Art staged his first solo exhibition. His mature work appeared in one-man shows at the Bibliothèque nationale de France, Paris; the Royal Photographic Society, London; the Metropolitan Museum of Art, New York; and the Art Institute of Chicago, among other prestigious venues. Wynn's pictures Child in Forest and Let There Be Light have become icons in the history of photography, following their prominent inclusion in The Family of Man, Edward Steichen's landmark 1955 exhibition at The Museum of Modern Art.
Despite this early acclaim, Brett believes that the true breadth and depth of Wynn's career have remained largely in the shadows. Through Wynn Bullock: Revelations, Brett shines new light on Wynn's legacy and offers the most comprehensive assessment of his creative journey in nearly forty years. In both exhibit and book forms, Revelations traces Wynn's evolution from his early experimental work of the 1940s, through his mysterious black-and-white imagery of the 1950s and his innovative color light abstractions of the 1960s, to his late metaphysical photographs of the 1970s. In his insightful essay, Brett explores the nuances of Wynn's approach to photography and its fascinating relationship to the science, philosophy, and art of his day.
In a review of the book, Rfotofolio wrote the following:
"A person may think they have seen amazing photography. Great composition. Unbridled creativity and exploration. But when you sit down with Wynn Bullock: Revelations, you want to become a better student of photography. You will view photography with a different eye,. . . and expect more. Wynn Bullock's photography is timeless and pure. Going through the pages of this book, you see what a mindful, poetic, and curious photographer he was. Though nothing compares to seeing a print in front of you, this book is the next best thing and allows you to have this unprecedented collection in your home. It is a profoundly beautiful collection of work and is a joy to have in hand. 'Revelations' is the perfect title."