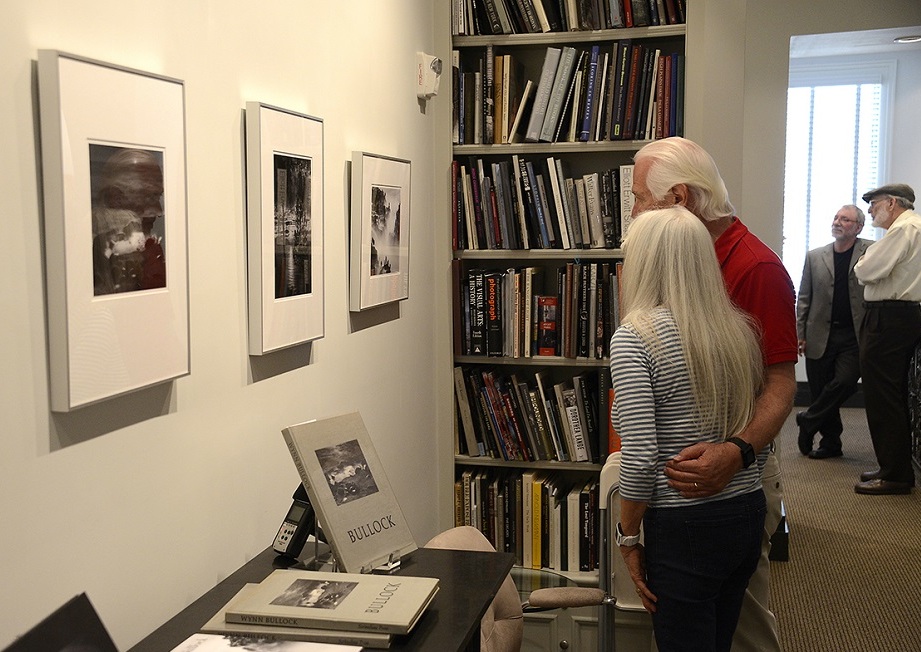 Visitors arriving for the program at Lumière Gallery
WYNN BULLOCK: REVELATIONS
High Museum of Art, Atlanta, Georgia,
June 14, 2014–January 18, 2015
Additional June Activities
Lumière Gallery Gathering
On Saturday, June 21, 2014, Lumière Fine Art Photography Gallery held a mid-day gathering to add to the celebration of Wynn's life and work. As representatives of Bullock photography in Atlanta, they had a display of prints from the family's estate print programs. They also showed an abridged version of the DVD Wynn Bullock: Photographer and provided a forum for people to engage in conversations with members of the Bullock family.
Consisting of photos our nephew John Wilson took of the Lumiere event, this album also includes a few pictures John took at the dinner Gallery Director Tony Casadonte and his wife generously hosted for our family at their home Saturday evening.

All Content Copyright © 2015 Bullock Family Photography LLC. All rights reserved.