Late this spring, a website for Wynn Bullock photography was quietly launched. Thanks to our incredible, intrepid webmaster David Gordon, it simply appeared online one day, surprising even us. We thought we were still in the early developmental stages, but David believed otherwise. "You've wanted to do this for years," he said. "It will always be

a work in progress, so we might as well have it up and running while it continues to evolve."
Near the end of June, we posted our first store pages and within a day of PayPal becoming operational, we received our first order. Without benefit of fanfare or formal notice, someone in North Little Rock found us. This was followed by a request from Poland, then one from Australia, a third from England, and they kept coming in.
What magic! People were discovering our site by their own

initiative and interest in Bullock photography. During the rest of the summer, we tweaked what we had, added new materials, and updated information. This fall we created a beginning database of over 650 names and addresses to enable us to more effectively communicate with our friends and supporters.
So here we are with our first e-mailing. What some of you have already found on your own, we'd like the rest of you to discover. Midst trumpets and cymbals, bright lights and banners, we invite you most joyfully to check us out, share our news and site with others, and, if you are so inclined, drop us a line – we'd love to hear from you! info@wynnbullockphotography.com.
Last month while we were sitting around the kitchen table with our Arizona families, our youngest daughter Lisa Wilson Lakind said, "You guys have got to get Wynn Bullock on Facebook!"
After hearing great groans from our direction, Lisa persisted, with her sweetie Scott Samsal (a computer software expert) and our 22-year-old grandson Sean Brady both chiming in.
This sparked a lively discussion on the pros and cons of joining this phenomenon, and, when we got home, we decided to give it a try.
Dipping our toes in, we promptly stubbed them. Instead of setting up a fan page, we started with a personal page for Wynn and we soon found that awkward to deal with.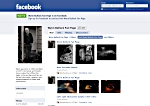 We now have a beautiful fan page, thanks again to David, our wonderful web wizard.
All you Facebookers can find us here. Become a fan, invite your friends to do the same, and keep up-to-date with our latest headlines.

Wynn Bullock:
Color Light Abstractions
In addition to our new traveling exhibition that serves to introduce the little known but astonishingly beautiful abstract color photographs that Wynn created in the early 1960s, we published a book this year. More information...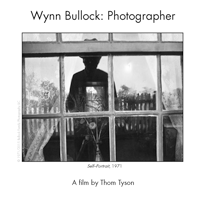 Wynn Bullock: Photographer
We also released in DVD format the award-winning film produced by Thom Tyson in the mid-1970s.
More DVD details here...
The DVD and the Color LIght Abstraction book are available at our online store, along with a couple of out-of-print, collectible Wynn Bullock monographs.
"I came across the Aperture Masters of Photography years ago and was inspired by Wynn Bullock's photography and approach / philosophy. To discover these books and the DVD which I knew nothing about is an opportunity to be inspired all over again and to learn. Thanks so much."
~ Paul Dorahy, Australia
We invite you to peruse the offerings on our website. With the holidays coming up, all of these would make memorable gifts!
To order directly from us online:
Visit the eStore on our website
If you find yourself in Arizona between now and November 28, there are two shows featuring Wynn's work that you could enjoy.
The first is being hosted by the Center for Creative Photography at the University of Arizona in Tucson (link to the CCP website). The exhibition showcases thirteen pieces from our new traveling exhibition of Wynn's abstract color images, along with a DVD slideshow of 64 of his color photographs accompanied by music and text. Gene and I attended the opening and the exhibit is beautifully displayed.
The second show is at the Phoenix Art Museum and it celebrates the 35-year history of the Center for Creative Photography. (Visit the PAM website).

As one of the five founding photographers of the Center, Wynn's work is prominently featured in this impressive group exhibition.
More exhibitions are in the planning stages, and we will keep you informed about them in future newsletters.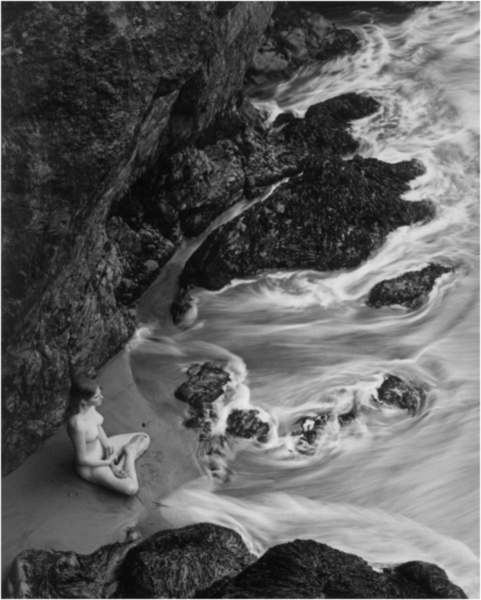 Three special new sections for our website and two new DVD projects are in the works. More information about these and other exciting developments will be forthcoming in our next e-letter. Until next time, warmest greetings and best wishes

Barbara Bullock-Wilson, Managing Member
Gene Bullock-Wilson and Lynne Harrington-Bullock, Members
Bullock Family Photography LLC